Climax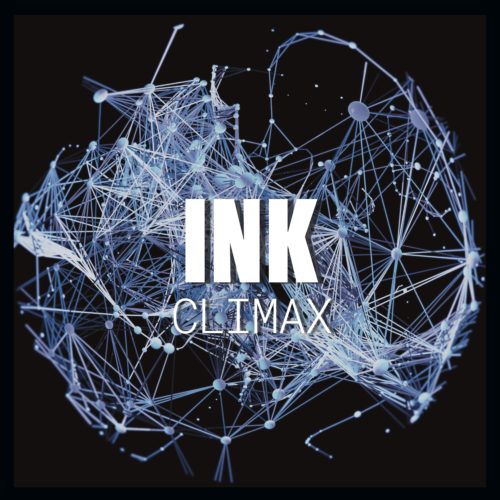 INK looks beyond rules and obstacles with its new EP : Climax, out on Tuesday, the 2nd of November 2021. Produced by Jazzin Translation (INK, Wrap it Up, Couronne d'Or Jazz Festival) with the label 3rd Lab (End Eno, Dooz Kawa, Na+ + Cl-,...), Climax is the preface of the French quartet's new album expected in 2022.
Finding in jazz and improvisation a shared language, this exhilarating quartet lead by drummer and composer Victor Gachet flirts with electronic music in an ongoing dialogue with the beauty of silence. Jazz and electro, Hard-bop and Berlin Deep, Massive Attack and John Coltrane, Stanley Kubrick and Jorge Luis Borges, some many influences that feed Climax, taking the audience on an intense and hallucinatory journey.
Léonard Kretz - saxophones
Sébastien Valle - piano, keyboards
Lionel Ehrhart - basse
Victor Gachet - drums, samples, effects
Guest : Ena Eno
Is there a mechanism to fantasies ? How do we put words on concepts, like the feeling of love, that go beyond intellect and rational explanations ? We bet that art (and especially music) can answer those questions by transcending them. Climax is the result of hours of work around the loneliness related to love and the mechanisms in place in desirs, fantasies and "love delirium". Previously known as Les Chapeaux Noirs, all four musicians share a strong bond built throughout the years and they are brought back together around this new INK project and for a new creation : Climax.